Michael Stafford devised the Snuba system and founded Snuba International in 1987, and it was patented in 1990.  Michael is an Air Force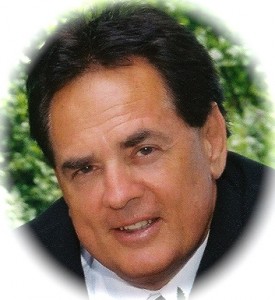 veteran, successful businessman in multiple ventures including High Sierra Ski Shop and Tinker's Station, and a lifelong diver.  Since the age of 14 he has had a passion for underwater life and now has the ability to share this experience with people all over the world through Snuba International.  Michael currently serves as president and CEO of Sub Sea System, Inc., Chairman of the Board of Snuba International, Inc. and is the Snuba International Program Coordinator.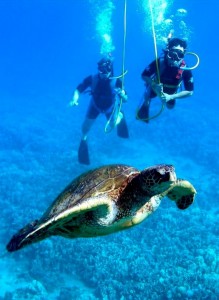 Snuba is a shallow water diving system that uses surface-supplied diving air with an underwater breathing system.  The word Snuba is a mix of snorkel and scuba since it is a little bit of both. The diver uses swim fins, a dive mask, a weight belt, harness and diving regulator similar to scuba diving.  The air is supplied through a long hose from tanks on small support rafts on the surface of the water.  No dive experience is necessary and only a 15 minute training session & safety briefing are required before you are in the water!  All participants must be 8 years old, and have the ability to swim.  Maximum depth is 20 feet.  Snuba is fun, friendly, un-intimidating, simple to use, and does not require heavy or cumbersome equipment.  There are six formats of Snuba – off the beach, off the boat, Snuba Doo (for kids aged 4 to 7), in a cave, extreme, and aquarium.   Since its induction, over 5 million people have enjoyed Snuba world-wide.
Learning to Snuba is easy and does not require any certification or previous experience. Even if you have never snorkeled or have only the most basic swimming skills, Snuba is available to you.  Snuba is also a great way for certified divers to introduce non-certified partners and family members to the beauty of our underwater world.  Snuba is a licensed product and program, and is only offered at certified Snuba Recreational Centers (SRCs) found throughout the world. All SRCs adhere to strict licensing requirements, operating procedures and environmental standards (Reef Alliance).
Equipment
The Snuba Raft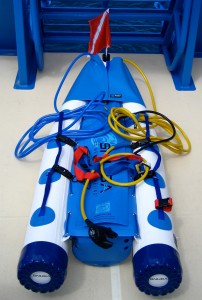 The standard raft is for 2 divers and the quad raft serves up to 4 divers.  The raft is made from the highest quality inflatable fabric, fully welded seams and shaped for easy towing.  The participant tows the raft on the surface via a lightweight harness connected to the air line.  The standard Snuba raft holds 1 air cylinder, and the Snuba quad raft holds 2 air cylinders. The recessed cylinder compartments are designed to allow easy access for the Snuba guide to make convenient cylinder changes between tours and to keep the first-stage regulator dry while changing out tanks in the water. The compartments sit below the water line, providing a low center of gravity and stability to the Snuba raft. Rafts are inflated using a "power inflator nozzle" which is easily connected to a compressed air cylinder.  The raft can also be used to hold onto while divers are at the surface taking a break or adjusting equipment.
Air Delivery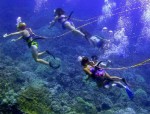 Snuba participants breathe through a standard scuba regulator system and mouthpiece. Air is delivered through a positively buoyant 20-foot airline that connects via a manifold distribution to the compressed air cylinders in the raft on the surface – participants do not have an air cylinder strapped to their back. The airline allows guests to dive at whatever depth is most comfortable, from the surface "power snorkeling" up to 20 feet deep. Participants are also trained to use the air line for "hand-over-hand" controlled ascents and descents, and to maintain their vertical control over fragile coral reefs.
Snuba Harness, Mask, Fins & Weight Belt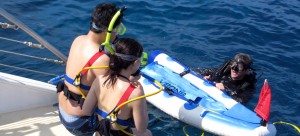 Participants wear a lightweight, highly adjustable, quick-release harness from which the airline is attached. The harness tow point is located between the shoulder blades to provide easy towing of the raft. Each participant is fitted with a mask and fins, the same as used for snorkeling, including the lesser powered fins to reduce foot cramping and slower controlled movements. Guests also wear a weight belt, comfortably adjusted around the waist. Certified Snuba guides determine the proper amount of weight so that each guest is neutrally buoyant in the water. Participants can choose not to wear a weight belt if he or she prefers to hold onto the raft and "power snorkel" (continuing to breathe through a regulator) at the surface.
Tips & Safety
Snuba is relatively safe and easy, but make sure you listen to your guide and safety briefing.  Like scuba diving, you still need to know about ascent and descent rates, breathing and depths.
All Snuba operators must be licensed from Snuba International.  This includes certification as an official Snuba Recreational Center and all guides being Snuba certified.
There is no emergency buoyancy system. So if you have problem, make sure you can swim to the surface by yourself.  In case of a rare emergency, you can pull yourself to the surface with your hose.
If the currents are strong, there are high winds, or heavy wave action, the hose can pull on the diver.  Snuba is best with less waves and wind.
Decompression sickness is rare but air embolism is still a concern.  Never stop breathing at a steady pace, especially during ascent and descent, and you will be fine.
Snuba Destinations on Oahu
Ko Olina Ocean Adventures
Holole'a Kai
Boat Dives
808-396-2068
http://koolinaoceanadventures.com/snuba/
Marine Express
Pacific Beach Hotel Aquarium
Aquarium Dives
808-921-6190