Town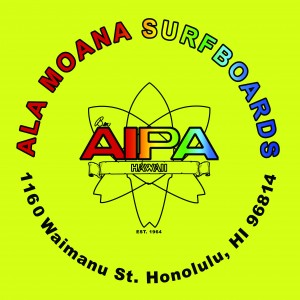 Ala Moana Surfboards
1160 Waimanu St.
Honolulu, HI  96814
808-591-9283
Ala Moana Surfboards is conveniently located between Ward Avenue and Ala Moana Shopping Center, within walking distance from Ala Moana Beach Park.   They pride their boards on quality with the home of Ben Aipa – one of Hawaii's most famous surfers and shapers.  Ben has been shaping boards for over 40 years, and still today provides Hawaii and the world with some of the highest quality boards available.  Ala Moana Surboards places a strong emphasis on research and development.   They use Silmar resin, Hexcel and JPS cloth in their boards.  They have many nice stock shapes to choose from or Ben can hand shape one just for your liking.  They also have a strong distribution network and can provide production boards all over the world.  Ask the staff how to get 20% off all logo accessories.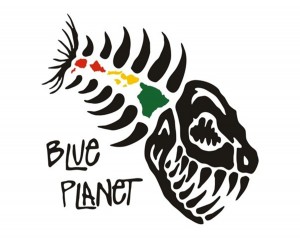 Blue Planet Surf
540 Ward Avenue
Honolulu, HI  96814
808-596-7755
In 1993 founder and owner Robert Stehlik created the Blue Planet brand as a college project at University of Hawaii – and never looked back.  His first retail experience was at the Aloha Stadium Swap Meet in 1994.  After an evolution from clothing to high-quality SUP and surfboards, Robert now proudly can claim his shop as "SUP Headquarters."  If you are driving down Ward Avenue, you can't miss it, look for the beautiful blue wave mural covering the entire front of the building.  Blue Planet website:  "As surfers, the ocean is our playground and we need to act as its shepherds. As a business, we do our best to use environmentally responsible materials, conserve energy, recycle and try to minimize the impact on the environment and the oceans. We encourage our customers to do the same."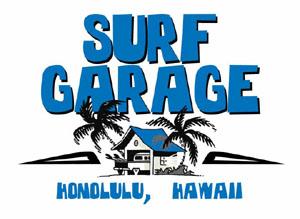 Surf Garage
2716 South King St.
Honolulu, HI  96826
808-951-1173
Hawaii's old school surf shop.  Owner Toru Yamaguchi only carries high-quality surfboards by shapers like Chris Christenson, Dick Brewer, Hobie, Surfboards Makaha, Firewire, Donald Takayama and many other famous brands.  Surf Garage will rent you a board, fix your dings, and even let you store your board upstairs in a protected area in his shop.  Surf Garage partners with professional surfer Kai Sallas to offer surf lessons through Pro Surf School Hawaii.
North Shore


Quiksilver Northshore Boardriders Club
66-250 Kamehameha Highway,
Haleiwa, HI  96712
808-637-5026
The Northshore Boardriders Club surf shop is a locally owned franchise of Quicksilver International. This family owned and operated surf shop is owned by legendary big wave surfer, Barry Kanaiaupuni, and managed by his lovely wife and daughters. Walk through the doors and you'll find surfboards, Quiksilver and Roxy swimwear, casual wear, boogie boards, sunglasses, stand up paddle boards, stickers, t-shirts, surf memorabilia, longboards, beach towels, backpacks, clothing and accessories.  Get your hands on one of Barry's hand shaped BK longboards!  Spend $50 at the shop and they'll discount you $5.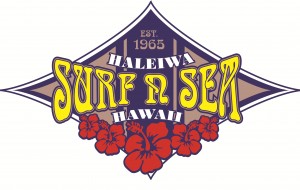 Surf N Sea
62-595 Kamehameha Highway
Haleiwa, HI  96712
808-637-7873
Since 1965 Surf N Sea has been one of the North Shore's premiere surf shops.  They offer surfing lessons, surf tours, surfboard rentals, bodyboarding, scuba services, snorkeling, sales & repairs for the novice to the professional. One local surf shop owner admitted they feed off the Surf N Sea foot traffic – that's how popular they are.  Surf N Sea is situated right on the beach in a private atmosphere making it easy to get in the water.  They carry boards by Surftech, Donald Takayama, Pyzel, Boss and more.  Owner Joe Green is also a talented musician, very active in the community and is now building high-end ukuleles with his own hands.  Ask Joe how to get 15% off rental gear and all Surf N Sea logo items.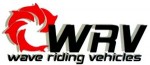 Wave Riding Vehicles
66-451 Kamehameha Highway,
Haleiwa, HI  96712
808-637-2020
Wave Riding Vehicles was founded in 1967 as a board manufacturer. WRV is recognized internationally for quality and uniqueness with shops in Haleiwa, Virginia North Carolina and Puerto Rico. It has famous brands like Billabong, Volcom, O'Niell, Rusty, Oakley, Electric, FCS, Future Fins, skate boards and WRV logo products as well.  WRV has industry-leading shapers like Mark Keesecker, Bob Yinger and Jesse Fernandez.  Hawaii team riders include Dave Wassel, Mark Healy and Aamion Goodwin.  Wave Riding Vehicles offers 20% off all logo items in store, but you have to ask.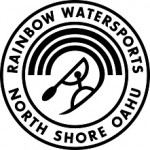 Rainbow Watersports
Haleiwa Beach Park
808-372-9304
Rainbow Watersports, the North Shore's original standup paddle surf school, offers affordable private lessons and group lessons for paddlers of all ages.  They are dedicated solely to the sport of SUP.  Come by yourself or bring the whole gang for a group lesson.  Ask about their unique Coastal Adventure class, or their all-day SUP support for your party or event.  Family owned and operated, you will work directly with owners Nate or Heidi Burgoyne, or one of their fine instructors including Jody Kealoha or Rohan O'Rourke.  See ya in the water.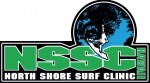 North Shore Surf Clinics
Serving the North Shore
808-386-7877
North Shore Surf Clinics offers one-on-one and group surf coaching for beginners, or experienced surfers who want to hone their technique and competitive skills. Also available are private lessons on how to surf big waves.  They offer personal training and boot camp training programs whether you're preparing for the winter surf season in Hawaii or just looking to drop a few pounds and get in shape. Founder Kahea Hart is a core waterman, surfing giant waves at The Eddie, competing on the ASP world tour, a certified professional trainer, and currently coaching the Hawaii Junior Surf Team.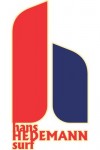 Hans Hedemann Surf School at Turtle Bay Resort
57-091 Kamehameha Highway
Kahuku, HI  96731
808-447-6755
Conveniently located at the only resort destination on the North Shore – Turtle Bay Resort.  The surf lessons take place just footsteps away from the main Hotel, overlooking the Pool & Hang Ten Bar.  When conditions aren't up to their standards, they take you to another surf spot nearby.  The two-hour surfing lessons go out three times daily at 9 am, noon, and 3 pm. It starts with a 20-minute land lesson where students learn proper water safety and etiquette, paddling technique, turning the surfboard, maneuvering over waves and positioning to stand up and ride your first wave.   Hans offers private, semi-private and group lessons at Turtle Bay.  Get a free logo T-shirt with any 2 hour lesson.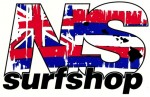 North Shore Surf Shop at Sharks Cove
59-063 Pahoe Rd.
Haleiwa, HI  96712
808-638-0390
Strategically located across the street from Sharks Cove, one of the North Shore's best snorkeling spots, North Shore Surf Shop is geared up for the snorkeler, beginner surfer, veteran surfer, SUP surfer and everything you need to get in the water.  North Shore Surf Shop is the North Shore's top provider of Firewire surfboards. They recommend snorkeling during the summer months and surfing during winter.  Check in with the staff to inquire about ocean conditions and if it safe to get in the water.  NSSP also has a sister location in Haleiwa town.  Their phone number is 808-637-6777.

Nancy Emerson's Surf Safaris
Serving the North Shore
808-294-5544
Nancy Emerson, a former world champion surfer with 35 years teaching experience, offers North Shore Surf Safaris that cover the total surfing experience. The clinic includes surfing, a local style lunch, surf coaching, boards and transportation from your South shore accommodation. Along with her team of accredited instructors, Nancy will teach you how to surf, the basics of form and technique, as well as water safety, ocean awareness and wave conditions.
Waikiki

Moku Hawaii
2446 Koa Avenue
Honolulu, HI  96815
808-926-6658
Small but powerful, Moku Hawaii is one block from Waikiki Beach and directly behind the Hyatt Regency Hotel.  Moku Hawaii has new surfboards, used boards and rentals.  Their lines of surfboards include Boardworks and Dewey Weber.  Moku prides itself on keeping up with the latest board designs so you can count on surfing with the newest trends and technology.  They also have a try-before-you-buy program.  Or rent the board for a week and they'll store it in their locker and you can pick it up any time you want to jump in the ocean, as long as they are open.  Most of Moku's staff are fluent in both Japanese and English.  They also carry the hard to find "Keep The Country Country" logo items.  Moku will give you a free 2 hour board rental after any lesson.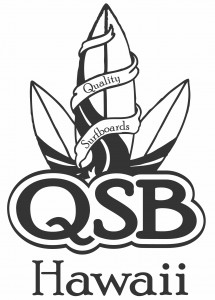 Quality Surfboards Hawaii
1860 Ala Moana Blvd. Suite #104
Honolulu, HI  96815
808-947-7307
Rentals you can rip on – longboards and SUP's for rent too.  They have surf bikes, beach chairs, beach umbrellas, body boards, skim boards ad snorkel gear for rent also.  Check out their boards by Tim Carroll and Vesso.  QSH offers lessons for beginner, intermediate and advanced lessons with group or private settings – and ask about thier package offers.  Want to store your board near the beach?  They got you covered there too.   Check out their vintage skateboard collection. Quality Surfboards Hawaii is located directly across from Hilton Hawaiian Village, in the same building as Wailana Coffee House.   QSH will give you 20% off all retail, or if you are renting a board, $5 off.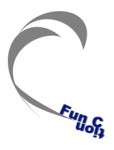 Function Surf at the Hyatt Regency Hotel
2424 Kalakaua Avenue
Honolulu, HI  96815
808-922-5717
Function Surf is a full-service shop with Japanese & English speaking staff.  They carry top brands including Reef, Split and Lost.  They are also Hawaii's best source for Al Merrick's Channel Island Surfboards, with over 5,000 sold over the past ten years.  Function carries the top Channel Island boards including Neck Beard, Fred Rubble, Motor Boat, Semi Pro 12, Dumpster Diver and New Flyer.  The reason they sell the most in Hawaii?  Best prices – try for yourself and call around.  And on top of the excellent pricing, if you buy your Channel Island board from Function, they will throw in a free Channel Island leash.
Modex Surf
909 Kapahulu Avenue #A
Honolulu, HI  96815
808-421-7517
With shops in Hawaii, Huntington Beach, Japan, Australia and England, Modex has quietly turned into an international power house in the surf industry.  Maybe its their team – with Head Shaper Tom Nezzy, Team Manager Clyde Aikau, and designer Pinky Taylor to start off this all-star cast.  Team riders include Kalani Chapman, Rudy Palmboon, Kaoli Kahokuloa and Ty Vandyke.  Modex Hawaii usually runs monthly or seasonal specials on their boards where you can usually score a new board for under $300.

Nancy Emerson School of Surfing
Waikiki Beach
808-294-5544
Nancy Emerson is a former professional surfer with almost 4 decades of surf instruction experience.  Nancy trains the trainers – and professional surfers – on Oahu, Maui and in Australia.    She will take in the first time surfer, and also currently works with professional surfers on the world tour.  Nancy works with members of Hollywood and other famous people who are seeking a private and safe surf experience.  Her Lokahi Surf Training is designed for intermediate and professional surfers.  For the thrill-seekers out there, Nancy also offers her combo-sprots Ocean Adventure Packages ranging from 3 to 5 days with surfing, SUP, body boarding, and snorkeling.   Call Nancy Emerson's School of Surfing and ask about how you can get $20 off per person.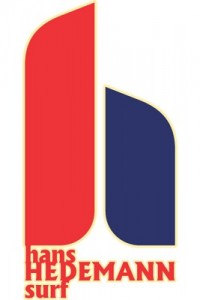 Hans Hedemann Surf School
2568 Kalakaua Avenue
Honolulu, HI  96815
808-924-7778
Hans Hedemann competed on the ASP World Tour for 17 years and won various World Tour events.  After retiring from professional surfing, he established Hans Hedemann Surf School in 1997, and has been providing world-class surf lessons and education since then.  Hans was born and raised in Hawaii and had a natural talent for surfing as a born a waterman. After completing high school, he immediately joined the ASP World Tour.  Hans also officially represented the ASP by promoting ocean safety and preservation.  Hans now shares his love and passion for the ocean through a team of Lifeguard and CPR trained instructors and safety guides dedicated to an enriched Hawaiian Surfing experience for the beginner, intermediate, and advanced surfer.  He has Japanese speaking instructors also.  Get a free logo T-shirt with any 2 hour lesson.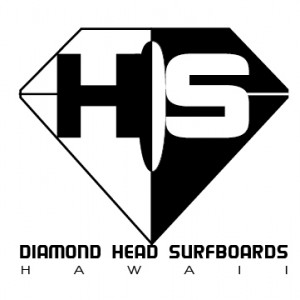 Diamond Head Surfboards
525 Kapahulu Avenue
Honolulu, HI  96815
808-691-9599
Diamond Head Surfboards is on Kapahulu Avenue, just a few blocks from Waikiki Beach.  Onwer Gilson Benetti has been surfing for over 35 years and now brings his passion to Diamond Head Surfboards.    They carry their own DHS brands, and other brands including Maori and Ben Aipa.  Their specialty DHS boards are 100% hand made from start to finish and are designed for maximum flotation and durability using Amacore, Xcomb and XXform technologies.  Unlike most other epoxy boards, they have a full-length wood stringer.  Diamond Head Surfboards uses the XRF series boards designed specifically for its surf school and rentals.  Rent a board from DHS for a day, and they will throw in a second day for free.
Greater Oahu


Surfboard Factory Outlet
91-270 Hanua St.
Kapolei, HI  96707
808-543-2145
One of only two surfboard factories on Oahu, Surfboard Factory Outlet produces more boards than any surf company in Hawaii.  Dennis Kirk, the owner and founder, spent his early career shaping boards for other surfers before he opened the factory which gives space to some of Hawaii's top shapers, air brushers and glassers.  In 1992 SFO was the first company in Hawaii to use computer operated surfboard shaping machines.  This technology is used today by all major shapers and surfboard brands.   With over 1,000 boards in stock, they have the largest showroom in Hawaii of longboards, shortboards, SUPs, fish, hybrids and just about any type of board you are looking for.  Most of their boards are new but they also have a selection of used boards.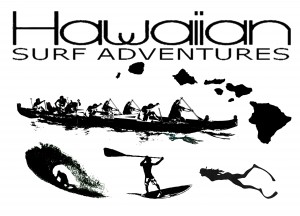 Hawaiian Surf Adventures
7192 Kalanianaole Highway
Honolulu, HI  96815
808-396-2324
Hawaiian Surf Adventures is the premiere surf school for surf and stand up paddle lessons in Hawaii Kai.  They take you on a scenic boat ride to a secluded surf spot at Maunalua Bay that is less crowded than many other spots on Oahu.  There you'll enjoy a laid back surf experience with professional and courteous surf instructors.  After surfing, enjoy their unique double hull canoe ride and tour, just like the ancient Polynesians.  This journey takes you through Hawaii Kai Marina and Maunalua Bay with nice views of Koko Head Crater and Diamond Head.  If you are looking for a new or used surfboard their shop carries high-end brands including Endless Summer, Duane Desoto, Aipa and Ocean Toy.  Ask how to get $15 off your lesson, and if you are military or kama'aina, ask how to get another $15 off.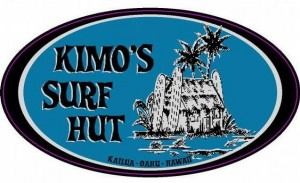 Kimo' Surf Hut
776 Kailua Road
Kailua, HI  96734
808-262-1644
With over 750 boards in stock in the 3,000 SQFT showroom in Kailua, Kimo's is certain to have a board for all surfers.  They have boards by Dick Brewer, Hobie, Starboard, Paddle Surf Hawaii and Danny Nicholls – among many others.  They also have a nice inventory of vintage and antique boards on display.  Ask Kimo about his custom boards made just for you.  Kimo's staff includes one of the islands best repair technicians – Bill Haglund.  Kimo will give you $50 off your new board and 50% off the purchase of a second logo T-shirt.

Surfvivor
94-1388 Moaniani Street Unit 202
Waipahu, Hawaii 96797
808-676-0700
Located in Mililani, Surfvivor is a full service surf shop carrying top brands including Hinano, C4, Reef, Von Zipper, Dakine and various others.  They feature surfboards by Boardworks, Aipa, Paddle Surf Hawaii and Rusty.  Surfvivor is also one of Hawaii's largest manufacturers of custom T-shirts, hats, bags, patches and polo shirts, with state of the art computers, printing and embroidery machines.  Their top-notch design team can create a single personalized custom T-shirt, or provide your company with and unlimited number of T-shirts at prices competitive with most local and mainland companies with unique Hawaiian styles.