Paul Forney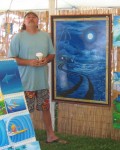 Paul Forney's art is well known throughout Hawaii and all over the world.  Paul has the ability to capture the spirit and essence of Hawaii along with the positive feelings of enjoying the ocean and nature.  When people view Paul's art for the first time, they normally do so with a big smile and express how good the art makes them feel.  Paul doesn't just paint; he has an entire storyline of characters that he created when he was younger and has continued to expand upon to this day.
Paul left Hawaii for a while and spent some time painting signs and logos on water towers.  He also painted numerous murals, back drops for movies and theater, and even did foam carvings.  Paul also created numerous signs in Hawaii including sand blasted signs on the North Shore.  Paul likes to paint on a large scale and recently completed a custom mural on Ala Moana Surf Co.'s store front near Ala Moana.  Paul is always looking for new opportunities to share his passion, vision and abilities with others.
Paul now lives across the street from his childhood home and feels truly blessed to be where he wants doing what he loves – making people smile.  You can visit Paul along Monsarrat Avenue next to the Honolulu Zoo, with the Art on The Zoo Fence artists group every Saturday and Sunday.  Or look him up online at www.boneyardreef.com.
Heather Brown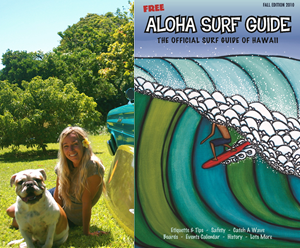 Heather is a world-renowned artist who is living the dream on Oahu's North Shore. Her vibrant and graphic paintings capture the joy of gliding across flawless waves and the vibrant colors of her island home. Heather Brown received her Bachelors of Fine Arts from the University of Hawai'i and hit the ground running.
Since, she has opened The Heather Brown Gallery in Tokyo, Japan, worked with such notables as Jack Johnson and the Kokua Foundation, Rip Curl, The Surfrider Foundation, Vans Triple Crown of Surfing, and many more all while staying focused on the most important thing in her career, "I just want to continue to make people smile through my art, because when they smile, they are happy, and that is the main goal of my art." In Heather's spare time, she can generally be seen surfing around the Island, tending to her organic garden or traveling to new and exotic locales to gain further inspiration.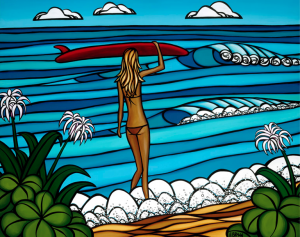 Heather's art can be seen around the world in galleries, surf shops and boutiques and adorning the threads of Rip Curl's junior's line. On Oahu you can see Heather's art at The Wyland Galleries in Haleiwa and Waikiki, Mu'umu'u Heaven, Surf Garage, The Green Room Gallery, Global Creations, Na Mea Hawaiian Bookstore and Strong Current.  To find out more about Heather Brown's art, visit her website at www.heatherbrownart.com.
Hilton Alves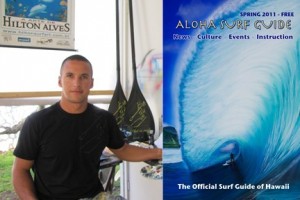 Artist and waterman Hilton Alves has long been a lover of the sea and water sports. Born in 1980 and raised in Guaruja, in Sao Paulo, Brazil, Hilton began painting professionally in 2000. His passion leads him to express the magnificent beauty of the aquatic world in drawings, paintings and murals. Hilton has a passion for the sheer beauty of ocean life. This beauty is expressed through a series of paintings about surf, marine life, perfect waves, seascapes, and others.
The self-taught artist uses oil, acrylic, and airbrush to bring life to his playful imagination and inspiring dreams.  Hilton brought his art to another level in 2004 when he began painting murals. His murals convey the awe of the ocean and bring viewers closer to the earth's precious marine life and perfect waves. Hilton's murals can be admired in Santos, Guaruja, Sao Paulo, Bahia and Floripa in Brazil and on Oahu in Hawai'i.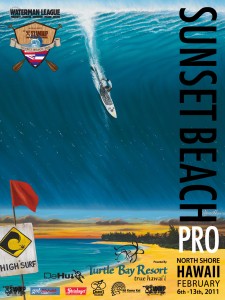 Hilton lets the love of sports, such as surf, stand up paddle surf, body surf, body boarding, swimming, running, diving and cycling be an inspirational source for guiding paint onto the canvas.As a testament to his personal drive and inspirational nature, the artist finds joy in participating in a variety of competitions. This growing artist is living proof that one never knows where inspiration will strike. If you want to see more of Hilton's art visit www.theartofhilton.com.
Jeffrey Robert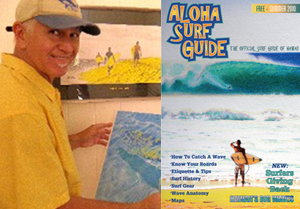 The Art of Jeffrey Robert has transformed a crayon into a paintbrush and reinvented the idea of what can be created with an ordinary Crayola crayon, taking crayons to new heights on the lofty walls of art galleries. People stop, stare and smile when they see his artwork framed with his signature crayon nameplate. Then comes the automatic catchphrase, "I can't believe he did that with a box of crayons!"
Born in Honolulu, Hawaii with a royal Hawaiian heritage, Jeffrey Robert grew up as a gifted artist and musician with a passion for surfing. Jeffrey states, "When Crayola produced their 64 box, I was attending Pearl Harbor Elementary School in Hawaii and wow, so many colors, it was amazing! Little did I know years later Crayola would invite me to be a part of the 64 box 50th birthday celebration."  Jeffrey was  also featured on Good Morning America with his good friends at Crayola to celebrate Binney and Smith's 100th year anniversary.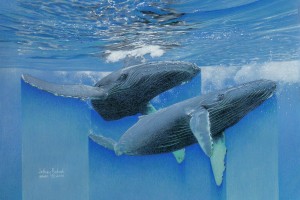 Jeffrey Robert's Surf and Beach Crayon Art and Signature Brand Gift Line of Crayon Collectibles can be seen at The Thomadro Art Gallery in the Haleiwa Town Center on the North Shore of Oahu and the Wyland Gallery in Kailua-Kona on the Big Island.  To find out more about Jeffrey Robert The Crayon Artist and his amazing crayon artwork, visit his website at www.JeffreyRobert.com.
Jim Russi
Jim Russi grew up on the beach and began surfing at the age of 6 years old.  He graduated from Brooks Institute of Photography with a B.A. in Fashion & Advertising.  In 1978 he moved to the north shore of Oahu after what was planned as only a surf trip to the island, He is still here.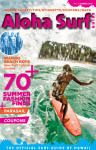 Surf photography in the 70's was an up and coming field with less than half a dozen photographers in the water.   He began photographing Pipeline from the water in front of his beach home and has brought his watery imagery of big barrels to the world now for more than 30 years. 
He has traveled the world serving as Senior Staff Photographer for all the major U.S. surf magazines and has been a great influence in women's surf as well.  Outside of the U.S. market, Jim's work is popular in Japan, Australia, Brazil and Europe.  In addition to his editorial work, Jim has collaborated on numerous advertising campaigns and catalogs.  He continues to work primarily on Quiksilver's Roxy ad campaign, producing images for them since 1998.
Jim is committed to producing images with a positive message and is able to use his knowledge of natural light to produce vibrant, sophisticated imagery.  Spending most of his days in the water, surfing and photographing, Jim is a world-renowned artist, but particularly active & respected within his North Shore community.  Jim Russi continues to do what he loves and brings a fresh soulful beauty to his images for others to enjoy.  Check out his work at www.jimrussi.com.
Lynne Boyer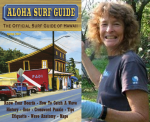 Lynne is both a plain-air and studio painter. She resides ten months of the year in Hawaii and two months in Hungary. Her favorite medium is oil on canvas and linen. She was born with a keen interest in visual arts and started drawing and painting at an early age. Lynne grew up on Oahu and became a World Champion surfer winning the titles in 1978 & 1979, even though her interest in the arts never waned.
Though a primarily self-taught artist, she has taken a number of university art courses and participated in various workshops lead by established artists. Her experience and talent in fine art, as well as her familiarity with the ocean and her love of nature, give her paintings a unique perspective that reflects the beauty and power of our ever-changing world.  Check out Lynne's art at www.lynneboyer.com.
Sean Davey
Sean Davey's photography journey started back on the 20th of October in 1977 when he squeezed off his first ever photograph, fittingly a picture of a wave.  It's been more than 30 years since then.  In that time, Sean has built his name as a premier photographer of all things beach and surf.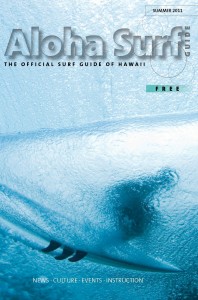 Sean has managed to garner more than 100 magazine covers around the world and lived out of a suitcase during a fair amount of that time.  Sean's name has become synonymous with breathtaking beach scenery, often involving incredibly clear blue waters, palm trees, surfers and all manner of sea life.
Sean makes a living from his home on the north shore of Oahu, producing and marketing his fine art Canvas prints in between photo surfaris.  He still also supplies magazines and agents with his imagery, the world over.   For more information about Sean's fine art canvas prints, send an email to fine art@seandavey.com or just log on to www.seandavey.com.