Quiksilver Northshore Boardriders Club
66-250 Kamehameha Highway,
Haleiwa, HI  96712
808-637-5026
The Northshore Boardriders Club surf shop is a locally owned franchise of Quicksilver International. This family owned and operated surf shop is owned by legendary big wave surfer, Barry Kanaiaupuni, and managed by his lovely wife and daughters. Walk through the doors and you'll find surfboards, Quiksilver and Roxy swimwear, casual wear, boogie boards, sunglasses, stand up paddle boards, stickers, t-shirts, surf memorabilia, longboards, beach towels, backpacks, clothing and accessories.  Get your hands on one of Barry's hand shaped BK longboards!  Spend $50 at the shop and they'll discount you $5.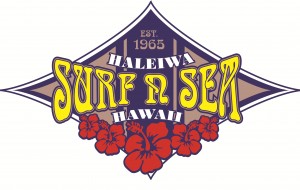 Surf N Sea
62-595 Kamehameha Highway
Haleiwa, HI  96712
808-637-7873
Since 1965 Surf N Sea has been one of the North Shore's premiere surf shops.  They offer surfing lessons, surf tours, surfboard rentals, bodyboarding, scuba services, snorkeling, sales & repairs for the novice to the professional. One local surf shop owner admitted they feed off the Surf N Sea foot traffic – that's how popular they are.  Surf N Sea is situated right on the beach in a private atmosphere making it easy to get in the water.  They carry boards by Surftech, Donald Takayama, Pyzel, Boss and more.  Owner Joe Green is also a talented musician, very active in the community and is now building high-end ukuleles with his own hands.  Ask Joe how to get 15% off rental gear and all Surf N Sea logo items.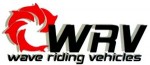 Wave Riding Vehicles
66-451 Kamehameha Highway,
Haleiwa, HI  96712
808-637-2020
Wave Riding Vehicles was founded in 1967 as a board manufacturer. WRV is recognized internationally for quality and uniqueness with shops in Haleiwa, Virginia North Carolina and Puerto Rico. It has famous brands like Billabong, Volcom, O'Niell, Rusty, Oakley, Electric, FCS, Future Fins, skate boards and WRV logo products as well.  WRV has industry-leading shapers like Mark Keesecker, Bob Yinger and Jesse Fernandez.  Hawaii team riders include Dave Wassel, Mark Healy and Aamion Goodwin.  Wave Riding Vehicles offers 20% off all logo items in store, but you have to ask.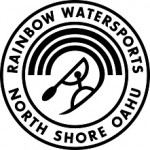 Rainbow Watersports
Haleiwa Beach Park
808-372-9304
Rainbow Watersports, the North Shore's original standup paddle surf school, offers affordable private lessons and group lessons for paddlers of all ages.  They are dedicated solely to the sport of SUP.  Come by yourself or bring the whole gang for a group lesson.  Ask about their unique Coastal Adventure class, or their all-day SUP support for your party or event.  Family owned and operated, you will work directly with owners Nate or Heidi Burgoyne, or one of their fine instructors including Jody Kealoha or Rohan O'Rourke.  See ya in the water.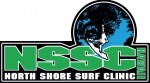 North Shore Surf Clinics
Serving the North Shore
808-386-7877
North Shore Surf Clinics offers one-on-one and group surf coaching for beginners, or experienced surfers who want to hone their technique and competitive skills. Also available are private lessons on how to surf big waves.  They offer personal training and boot camp training programs whether you're preparing for the winter surf season in Hawaii or just looking to drop a few pounds and get in shape. Founder Kahea Hart is a core waterman, surfing giant waves at The Eddie, competing on the ASP world tour, a certified professional trainer, and currently coaching the Hawaii Junior Surf Team.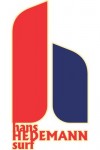 Hans Hedemann Surf School at Turtle Bay Resort
57-091 Kamehameha Highway
Kahuku, HI  96731
808-447-6755
Conveniently located at the only resort destination on the North Shore – Turtle Bay Resort.  The surf lessons take place just footsteps away from the main Hotel, overlooking the Pool & Hang Ten Bar.  When conditions aren't up to their standards, they take you to another surf spot nearby.  The two-hour surfing lessons go out three times daily at 9 am, noon, and 3 pm. It starts with a 20-minute land lesson where students learn proper water safety and etiquette, paddling technique, turning the surfboard, maneuvering over waves and positioning to stand up and ride your first wave.   Hans offers private, semi-private and group lessons at Turtle Bay.  Get a free logo T-shirt with any 2 hour lesson.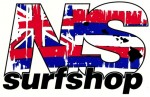 North Shore Surf Shop at Sharks Cove
59-063 Pahoe Rd.
Haleiwa, HI  96712
808-638-0390
Strategically located across the street from Sharks Cove, one of the North Shore's best snorkeling spots, North Shore Surf Shop is geared up for the snorkeler, beginner surfer, veteran surfer, SUP surfer and everything you need to get in the water.  North Shore Surf Shop is the North Shore's top provider of Firewire surfboards. They recommend snorkeling during the summer months and surfing during winter.  Check in with the staff to inquire about ocean conditions and if it safe to get in the water.  NSSP also has a sister location in Haleiwa town.  Their phone number is 808-637-6777.

Nancy Emerson's Surf Safaris
Serving the North Shore
808-294-5544
Nancy Emerson, a former world champion surfer with 35 years teaching experience, offers North Shore Surf Safaris that cover the total surfing experience. The clinic includes surfing, a local style lunch, surf coaching, boards and transportation from your South shore accommodation. Along with her team of accredited instructors, Nancy will teach you how to surf, the basics of form and technique, as well as water safety, ocean awareness and wave conditions.